As we kick off 2023, we're happy to share some of Opster's highlights from the last quarter of 2022 and some of our upcoming features that will be released this year.
At the end of 2022 we introduced tons of exciting new functionalities that help our customers and answer their needs. If you want to try them out for yourself, you can start a free trial here.
Here's a few of the most exciting features we added:
Q4-2022 Feature Highlights
Visualize hotspots and resolve bottlenecks thanks to enhancements to Shard View
With Shard View, you can view the system's activities over time and track how shard activity has changed and affected node load. You can "play" the activity of different time windows and see how the heat map evolved. This helps users see how hotspots formed and resolve bottlenecks.

Drill down issues in your system with the latest events improvements
We improved the drill down of events in AutoOps by taking users directly to the relevant section in Shard View. This way you get a clear picture of the event content and can see the relevant screen already sorted according to the event parameters.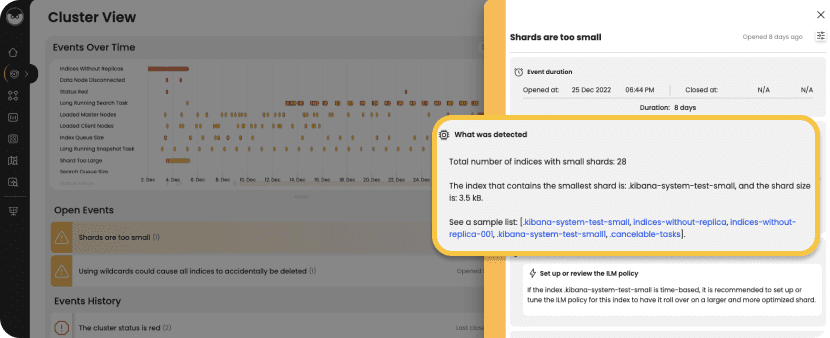 Easily locate noisy neighbors in multi-tenant clusters with sorting of search and indexing latency
A completely unique feature that does not exist in any other system outside of Opster. AutoOps detects which indices were experiencing the highest latency and enables you to sort accordingly, so you can instantly see which indices are experiencing the issues. This way you can easily locate noisy neighbors in multi-tenant clusters or which application/use case is experiencing the burst.

Easily integrate your own automations and internal systems with API access
We've opened API access to get AutoOps insights, events and more. This allows easy integration into your own automations and internal systems, both to get insights and act on the recommendations provided in the API. For the full API documentation and instructions on how to use the tokens, see here.
Improved security and access control with One Login Integration
Security and access control are very important to our customers, so we added the ability to integrate the One Login authentication method into AutoOps. This security feature allows you to control who has access to AutoOps in an easier and simpler fashion.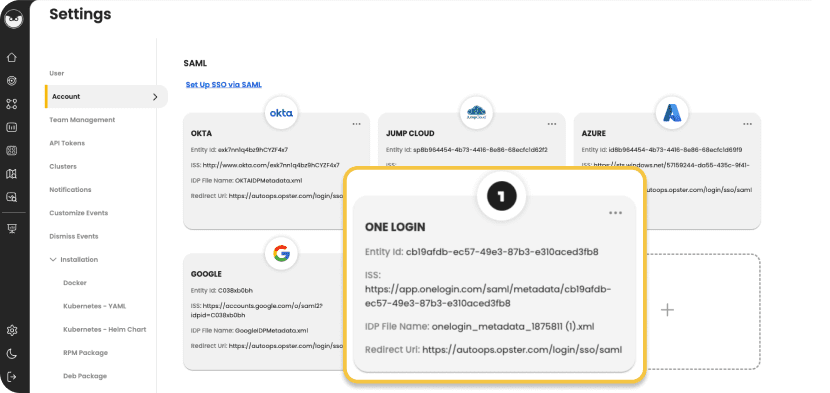 Coming Soon
Integrate open-source tools with Grafana integration for AutoOps
You will be able to integrate the open-source tools you're used to using with your Opster tools and dashboards. The Grafana dashboard will provide advanced metrics compiled by AutoOps and the events + insights from the AutoOps analysis.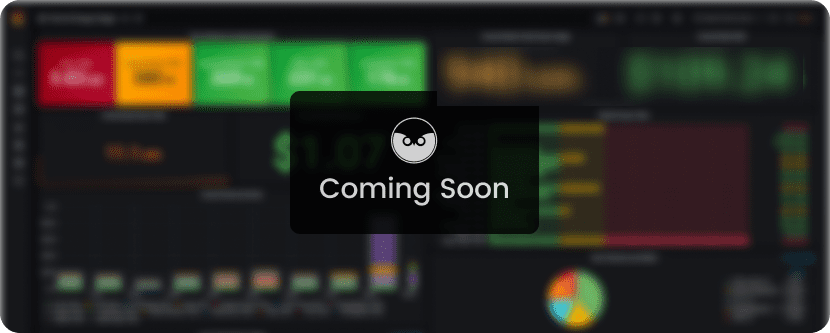 Advanced cluster management abilities with the Opster Management Console
With the newest version of the OMC, we added:
– Scaling of nodes
– Easy steps to change resourcing
– Easy management of admin credentials
– Support for new OpenSearch versions
More insights, metrics and visuals to see your cluster's health with the new AutoOps Reports
To provide further value on how the system has improved thanks to Opster, we've added more insights, metrics and visuals. You can see the full picture of your clusters' health and the cost of the deployments in the new redesign of the Reports screen in AutoOps, with advanced statistics and KPIs.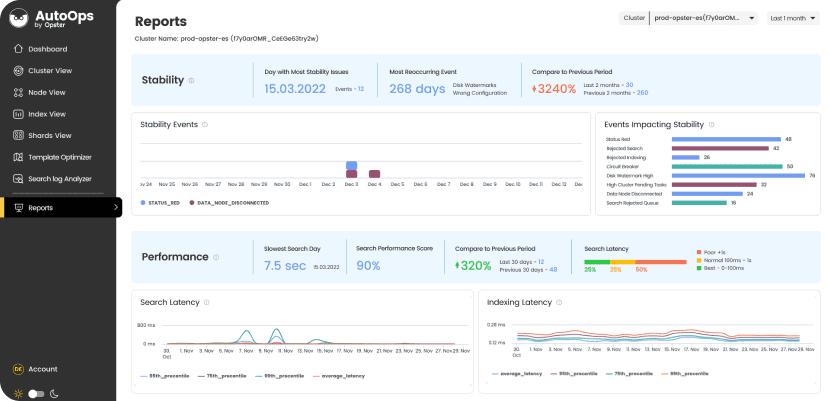 No need to run the Template Analyzer manually – AutoOps will do it automatically for you
Introducing: template events in AutoOps. You don't have to run the Template Analyzer manually anymore – AutoOps does it automatically. We've added an event to track the creation of new templates, as well as events to show changes in existing templates that mat require your attention. AutoOps will analyze all the templates to identify fields that need to be adjusted in order to improve performance, and a report is compiled and made available to users automatically.
As always, there's more coming soon.
Here's to another great year – happy 2023!
Want to start using AutoOps? You can sign up for a free trial here, or contact us here!